Meet Sheryl Browne – Hit Lit Pro Launch Tour
If you enjoy reading about the fragility of love, life and relationships, meet
Edgy, humorous, heart-wrenching modern fiction
Hit Lit Pro is proud to be supporting and promoting ten fabulous authors whose books are creating quite a stir! Throughout the next year we will be bringing you all the latest information and news about their books.
What does Sheryl write about? Sheryl Browne writes edgy, humorous, heart-wrenching modern fiction. A member of the Romantic Novelists' Association and shortlisted for the Innovation in Romantic Fiction Award, Sheryl now has six books published and has just completed her Masters Degree in Creative Writing.
Sheryl's latest book, a thriller entitled The Edge of Sanity, is garnering some fabulous five star reviews in its first weeks of publication and her previous release, Learning to Love, exploring the fragility of love, life and relationships, was written around a short looking at bereavement in childhood, which was selected for publication in the Birmingham City University Anthology, Paper and Ink, of which Sheryl is super proud.
"I hope you won't mind me sharing. I recently had a book launch! Taking a slight detour from my usual humorous, yet poignant (I hope!) stories, this time it's a thriller. No, I haven't changed genre, my attempt is still to write edgy, humorous, heart-wrenching modern fiction for people's enjoyment. I'm more exploring – as ever, the fragility of love, life and relationships. My books will always tend to turn around the family unit, looking at family dynamics and the tenuous bonds that hold people together, usually having a strong, but flawed, male lead. I think The Edge of Sanity, having at its heart a family torn apart by tragedy, does fall into that category.
To say I was apprehensive about its reception is an understatement. I was sick with nerves. Really. When I finally plucked up courage to peel one eye open to read the reviews, I was gobsmacked. And this is a first for me, believe me. Needless to say, I'm totally thrilled. I often say we couldn't do it without our readers. The fact is we couldn't. Yes, we want to get good reviews. Yes, we hope they will 'up' our profile. The precious gift that reviews give us, though, is the confidence to keep writing.
I'm often asked what the inspiration behind this particular book was. It's actually quite an amusing story – and a bit of a strange one. My partner and I are keen boaters. We have our own little, narrow boat, Aquaduck, so can often be found messing about on the water. We tend to moor up as near as we can to a pub for our evening meal. Sometimes, the spots we moor in can be very rural and remote. On one particularly spooky, moon-free evening, on the walk back along the riverbank, I spotted someone parked up in a nearby country lane. A prickle of apprehension ran the length of my spine. Strange, I thought, that this person should be just sitting there in the dead of night. Hmm? On reaching the boat, my partner promptly announced he'd left something in the pub and skedaddled off on the long trek back to retrieve it, leaving me alone with my imagination. The Edge of Sanity therefore definitely came from a 'what if' scenario. Panic not, he hadn't hired a hit man. And it didn't put me off boating! In fact, our plan, in an attempt to lead a less frenetic life, is to purchase a wide-beam livaboard. The wheels are in motion. We already have a beautiful mooring spot in lovely, leafy Droitwich and, after a bit of a health scare on my partner's side, we figure it's time to stop and smell the flowers. Hopefully, the peace and quiet will also allow me to do what I love to do best and keep writing. Whether to pass on our address to our various offspring is in debate at the moment!
While I'm here I'd just like to say a huge THANK YOU to those who have read and reviewed my books, you've made one little author very happy!
Lots of love, Sheryl"
Find out even more about Sheryl
and her bookshelf of novels:
And follow us on Twitter and Facebook for all
We'll be posting about: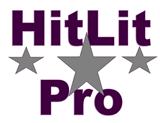 * How to become a no. 1 fan and we'll put YOU in the spotlight * Competitions to win free ecopies of some great books * How to join in and send us your reviews to air on our new FB page * 'Ask the author' will allow you to discover more about the stories you will read and love and MUCH more to come! If you can't wait and want to get involved in supporting our fabulous authors, then email Suzanne Carlisle at hitlitpro@gmail.com.